Mitsubishi Sensors & Service Kits
The RiteSensor® is Bartec's single SKU, multi-frequency programmable sensor. It offers 98% vehicle coverage while remaining easy to use. Simply program the sensor with one of the Bartec TPMS tools pictured below. The tool guides you through the process, step-by-step.
You can program the RiteSensor® before or after installation.
Rite-Sensor® TPM Sensor Features
Only Rite-Sensor® features Rite-Sync® Technology!
Configures in less than 3 seconds
Programs & Updates in less than 10 seconds
Dual Frequency [315 MHz and 433 MHz]
97%, Single SKU Application Coverage
Comes with BOTH Rubber and Clamp In Valve Stem
Programs with Bartec TPMS Tools
Programs in free space or assembled in the wheel
Programming process is directed by the tool
Complete offering including replacement valves and service kits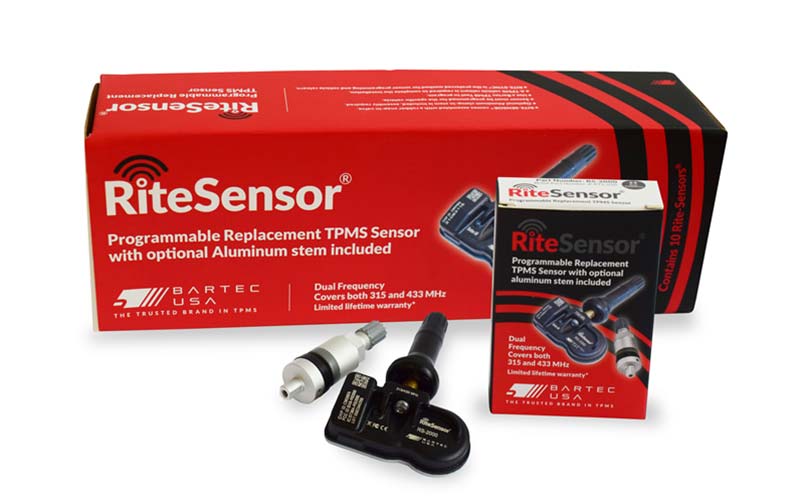 Mitsubishi TPMS Sensor Assembly
The RITE-SENSOR® comes assembled with a rubber valve stem. In some cases the aluminum valve stem is required or needed. First remove the rubber valve stem by unscrewing the fastener. Insert the aluminum stem into the sensor. Insert the anti-rotation pin into the hole at the base of the stem, just above the sensor body. Insert NEW fastener into stem and torque to 35.5 in-lbs (4Nm).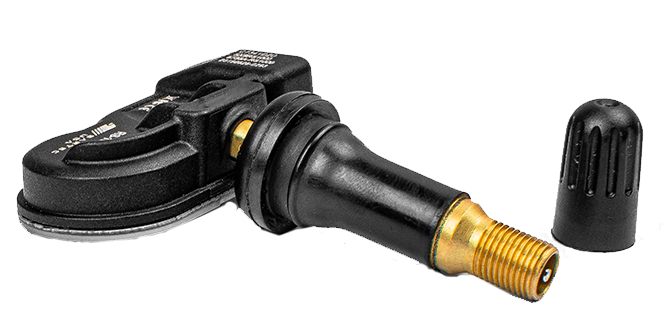 Mitsubishi TPMS Sensor Programming
The RITE-SENSOR® needs to be programmed BEFORE use. To program the RITE-SENSOR® according to specific year, make and model being serviced, follow the instructions on your Bartec Tech600Pro, Tech550Pro, Tech450Pro, Tech400Pro, Tech300Pro or Tech500 TPMS service tool. It is important to know the precise application information to accurately program your RITE-SENSOR®.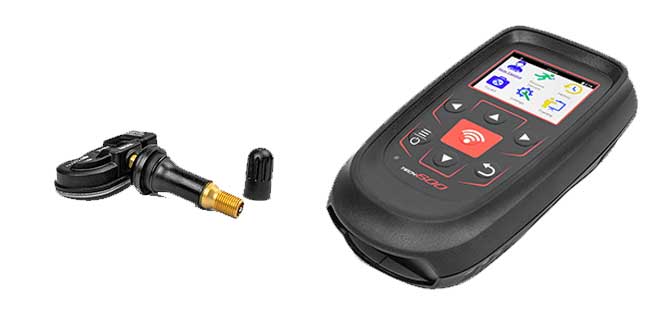 ---
Rite Sensor Programmable TPMS Sensor Mitsubishi Service Kit Options